Our assortment of tablecloths, kitchen towels, work clothes, cutlery and ceramics have found their way into many hotels and restaurants.

For Price Details
please get in touch with us
It is impossible to imagine a kitchen without them; kitchen towels are used excessively and must bear a lot. Due to this reason, we solely offer durable products out of reliable materials as cotton, linen, or blended fabric.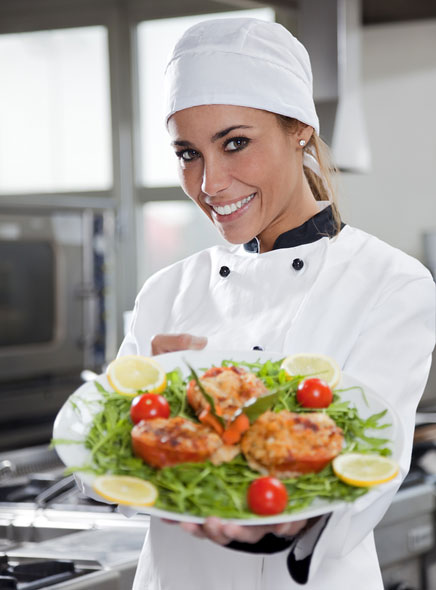 Requirements for work clothing are high; they have to be durable but in the same time elegant and plain. Our products combine these qualities in a perfect way.

Ask for more informations here!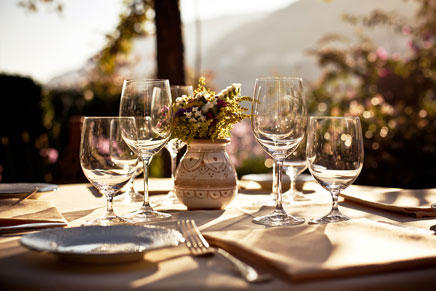 Our tablecloths are produced in Europe. They match to the highest quality requirements and are available in numerous variations. You are free to choose the material: we offer 100% linen, cotton, or blended fabric. Additionally the colour, print or special fabric, selection options are of course available.
The fabric can be produced spot or fire retardant.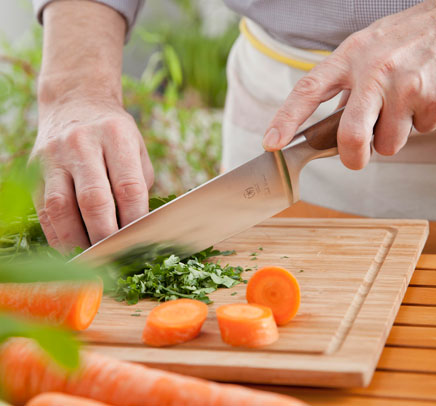 Cutlery is the link between the guest and the meal. We are aware of this fact and provide cutlery in highest quality manufactured in Solingen, Germany combined with timeless design.

Sets, spoons, knifes, forks, plates, all necessary for kitchen and restaurant in different designs - classical or designer made.

Ask for more information here!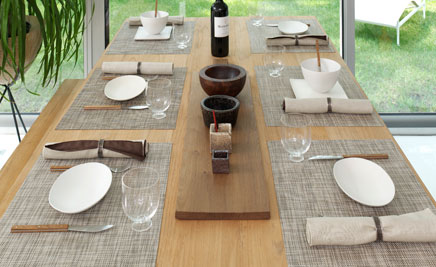 Tablemats are the frames for the presentation of your culinary arts. Our tablemats are offered in many designs and variations to emphasize the individual flair of your restaurant.

Available in different designs, colors and sizes.

Ask for more information here!